ONLYLYON today relies on a powerful network of 26,500 Ambassadors, including 5,000 abroad.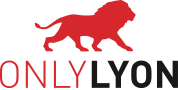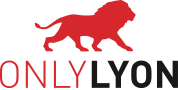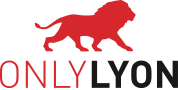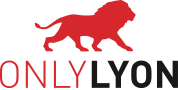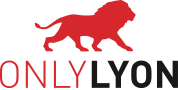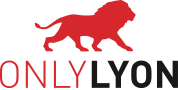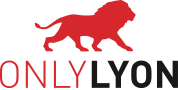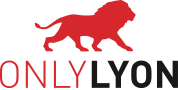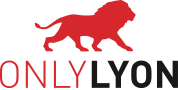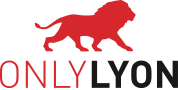 Audrey Perrin
ONLYLYON Ambassador and Correspondent
---
Paris
Born in Lyon, where she grew up and did her studies, Audrey Perrin moved to Paris in 2011 and became an ONLYLYON Ambassador in 2019. Now, as partnership manager at Accor Arena, for her, "promoting Lyon culture and bringing people together around their love for Lyon" felt completely natural. "Whether you stay in Lyon for a few days or a few years, we all fall in love with this city at one point or another! Lyon is still an anchoring point for me, and I am happy to come back every month to see family or friends." As an ONLYLYON spokesperson in Paris, she loves creating connections between former Lyon residents. Audrey embodies the face of Lyon for her community of Lyon-lovers in Paris. Through a range of events, she helps to build a network, analysing each person's expertise to put good practices in place and showcase everyone's talent. More than a channel for communication or a corporate or charity event, for her, these moments represent the joy of bringing people together who adore Lyon, for special moments when their beloved city comes alive.
Sacha Baudet
ONLYLYON Ambassador and Correspondent
---
Brussels
27-year-old Sacha is a lobbyist in the cultural, creative and digital sectors. In 2020, he became an ONLYLYON Ambassador and Correspondent, a role he performs alongside his work. He likes bringing together Lyon expats in Brussels because "when you've left your hometown, it's nice to remember where you come from and feel part of a community that knows about events from your city, like the Festival of Lights on 8th December." After studying law at Université Jean Moulin in Lyon and Université Paris Dauphine, he completed his studies at College of Europe in Bruges. He fell in love with the international aspect that he discovered there and wishing to develop this, he moved to Brussels in 2019. His travels made him realise how incredible the city where he grew up is: "the architecture marked by the Italian Renaissance, the ochre neighbourhoods, the Slopes of Croix-Rousse Hill, the two rivers... Few cities offer such an exceptional historical setting." But his favourite thing about Lyon remains the city's vibrant cultural calendar and the unbeatable view over the city from the Fourvière gardens at nightfall...
Noémie Patricot
ONLYLYON Ambassador and Correspondent
---
New York
Like her parents and grandparents, Noémie was born and grew up in the Croix-Rousse district. After studying at INSA, she headed off for the USA, diploma in hand... And now, at the age of 26, she has been living in New York since 2018. As a supply chain engineer for Dassault Falcon Jet, she discovered ONLYLYON in 2019. Seduced by the idea of promoting her hometown and building a network of good vibes on the other side of the Atlantic, she accepted without hesitating when offered the role of correspondent. "I was already an ambassador without knowing it, because I'm so proud of my city, I never stop talking about how great it is. Lyon is a human-sized city, perfectly located between ocean and mountains, combining lifestyle and incredible architecture. For me, France is Lyon: capital of gastronomy and possibly the best city in France!" she says enthusiastically, mentioning Paul Bocuse, Cafe Terroir, Monsieur P, Balthazar and Copains Copines on the Croix-Rousse Hill. Nowadays, she runs monthly after-work drinks with Hugo Crimier, bringing people from Lyon together around their ties to the city. "We live far from Lyon, so finding a bit of home here is great."
Hugo Crimier
ONLYLYON Ambassador and Correspondent
---
New York
Hugo grew up in Lyon until he was 18, before leaving for Mexico. Now logistics director at L'Oréal, he has been living in New York since 2010. For him, becoming an ONLYLYON Correspondent felt completely natural. "This way, I can keep a connection with my roots, meet other people from Lyon and talk about Croix-Rousse and local restaurants, like my favourite, Le Garet... For me, Lyon remains the capital of gastronomy and the French resistance, framed by the two hills of Croix-Rousse and Fourvière. Between the Gallo-Roman sites and the architecture, few cities in the world can claim to have such striking historical heritage over such a long period," he enthuses. Since 2019, he has been coordinating a community of expats, including several company directors. "We support them by organising events in their premises and activating the network to promote Lyon in New York." Since August 2021, he and Noémie Patricot have been organising "Au Cabanon" events every third Thursday of the month in Manhattan, led by a company director... from Lyon, of course!
Adrien Deslous-Paoli
ONLYLYON Ambassador and Correspondent
---
Paris
Adrien has been living in Paris since 2019 and still has unforgettable memories of his hometown. "Lyon is the city of my heart, where I spent my wild years," he says, laughing. "It's like a tapestry with graffiti spraypainted on top, a blend of tradition and modernity, where different communities mix together. What's more, where the two rivers intersect, the Saone seems to form a hand pointing its index finger to the south, as if to say that here is the place to be!" he adds. "There's something cosmic about it, which might not be a coincidence." After studying at EDHEC in Lille, Lyon-born Adrien, with Germano-Brazilian heritage on his mother's side, returned to the city in 2014, and created De Rigueur. "I blended innovation with tradition and elegance, in perfect Lyon style!" For ONLYLYON, he infiltrated the "Parigones", a group of fans of Lyon sports teams, to suggest combining their networks for the benefit of the community... Honoured to be an ambassador and proud to bear the colours of this "ultra sexy city" with his counterpart Audrey Perrin, he tries to offer three events per year, to carry the torch of the city for Lyon expats in Paris and those interested by the idea of moving to Lyon.
Adrien Alberni
ONLYLYON Ambassador and Correspondent
---
Brussels
29-year-old Adrien grew up and studied political science and international relations in Lyon, before moving to the Belgian capital 5 years ago. After a traineeship at the Auvergne-Rhône-Alpes Commission, he went straight on to a French International Internship with the international relations department of the Métropole and City of Lyon, becoming the Brussels correspondent in 2019. It seems like he was destined to become an ONLYLYON Ambassador! "What is funny is that I was at the network launch in Brussels in 2017, so when I was offered the position of correspondent, I was keen to give it a go." For him, his hometown and adopted home are quite similar, both in terms of their accessible size and their creative side, though he confesses that he misses the rivers of his native city. "When I come back to Lyon, I love walking across the bridges. You take it for granted when you live there, but it's really special. Lyon is a beautiful, historical city, oriented towards the future."
Mourad Merzouki
CELEBRITY REPRESENTATIVE ONLYLYON IN PARIS
He was born and raised in Lyon and still lives here when not putting on his shows all around the globe. Appointed as head of the Créteil and Val de Marne National Centre for Choreography in 2009, this "Lyonnais through and through" remains very fond of his city. The dancer and choreographer admits that Lyon, the capital of dance with its Maison de la Danse and its dance biennale, helped him become what he is today. A pioneer in his field, he continues to promote Lyon's identity. The founder of Compagnie Käfig and of the Pôle Pik Choreography Center in nearby Bron, he has managed to take hip-hop from the streets to the stage of many prestigious venues. More than a form of recognition, for Mourad Merzouki being an ONLYLYON representative is a way for him to "wear the team's stripes and to build bridges between Lyon and the rest of the world."
Daniel Boulud
CELEBRITY REPRESENTATIVE ONLYLYON IN NEW YORK
A Lyon native, Daniel Boulud is one of the most famous expatriate chefs in the United States. In New York, he heads several brasseries, cafés and restaurants, including the two-starred Daniel. The chef honoured us by serving as the representative of New York's ONLYLYON community at a kickoff party in September 2019. "In my view, Lyon is a unique city given the influence of its gastronomy, its geographical location, culinary traditions, its wine-growing areas, and more broadly for its lifestyle. It is a subtle blend of excellence, enjoyment, history and creativity. Lyon is the perfect recipe!"
Anne-Sophie Labruyere
CORRESPONDENT IN LONDON
Working in the gastronomical sphere with her company Tastimony, Anne-Sophie has clearly come up with the right recipe for bringing together London's community of Lyonnais and promoting the city across the Channel. Anne-Sophie, who coaches UK teams selected for the Bocuse d'Or competition and the Pastry World Cup, never misses a chance to help people discover Lyon.
Leo Denes
CORRESPONDENT IN SYDNEY
After spending 11 years in Australia, Leo Denes became ONLYLYON's Sydney correspondent in June 2016. He has built up a network of 150 Ambassadors there. The founder of the Australiance website, which offers services and advice to help people successfully expatriate to Australia, he also organises events that showcase Lyon to Australian startups. To thank him for the role he played in bringing Australian firm Award Force to Lyon, he was awarded an ONLYLYON prize in 2017. In 2019, he organised a Festival of Lights event that echoed Sydney's VIVID music and light festival.
Guillaume Dubuis
CORRESPONDENT IN MOSCOW
A consultant for French companies, Guillaume Dubuis has lived in Moscow for 25 years. An ONLYLYON correspondent since 2017, he manages the Muscovite community, which today has fifty members. A figure he wishes to ramp up by organizing more events and highlighting the activity of Lyon-area businesses in Russia. An effective scout, he presents Lyon's strengths and advantages to business decision makers in the city he now calls home, and facilitates the work of Lyon delegations to build relationships between Lyon and Moscow.
Christophe Paucod
CELEBRITY REPRESENTATIVE ONLYLYON IN TOKYO
Christophe Paucod, the Michelin-starred Lyon chef who heads Tokyo's "Lugdunum Bouchon Lyonnais" bouchon in Tokyo did us the honour of becoming an ONLYLYON community representative in late 2019. It is a small piece of Lyon in the heart of Japan. With its typical Lyonnais décor the ONLYLYON Ambassadors enjoy gathering in this bistro-style restaurant. "I have tried to bring traditional Lyon cuisine with a slightly more refined touch, and slightly smaller quantities to offfer refined bouchon dining experience."
Julie-Anne Lufti
CORRESPONDENT IN BOSTON
A Franco-American, Julie-Anne Lutfi always dreamt of a life that would combine her two favorite cities: Lyon, where she grew up and Boston, where she studied law. Quite naturally, in 2016, she became ONLYLYON's correspondent in Boston for the city's 130 members of the Ambassadors network. A corporate lawyer, she has since then spread the "good word" among Bostonians. Involved in developing the Big Booster project (an international start-up acceleration program), she is also a go-to contact for Lyon inhabitants who wish to settle in the area.
---
Whether they are Lyon natives or people who have adopted the city, living in Lyon or abroad, the Ambassadors, through their activities and their love for the city, help to promote Lyon in France and around the world. This strategic influencer network plays a decisive role in the ONLYLYON program's activities.
An international network
In all, 13 correspondents organise, develop and manage ONLYLYON communities in Sao Paulo, Sydney, Moscow, Boston, Montreal, Brussels, London, Beijing, Guangzhou, Hong Kong, Tokyo, New York and Paris! Detecting opportunities for business, cultural or academic collaboration for the Lyon area, they are vital points of contact for promoting ONLYLYON's various missions worldwide.

MANAGING AN INTERNATIONAL NETWORK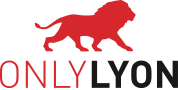 Kristin Mangold
AMBASSADORS MANAGER
This Berlin native arrived in Lyon in 2009 and made it the city she loves most. After training and working in the arts and culture field, Kristin joined the team as head of international networks, including the ONLYLYON Ambassadors.
Discover the Ambassadors' Network